Create a Rube Goldberg Machine and Take the Bird Nest Challenge​ 
Hosted by: UTeach Outreach
Visit our Booth: Saturday, February 27, 2021, 12 p.m. - 4 p.m.
We believe that everyone is an engineer - yes, that means you! 
Today, we want to challenge you to two engineering challenges that will test your ability to plan, problem-solve, and get creative at home.
Recommended Grades: 4th - 6th
The Challenge: There are two challenges we are posing to you today. Our first is constructing a Rube Goldberg Machine using objects in your home. The second challenge asks you to construct a new shelter for a bird species in your area. Both of these tasks require you to use your planning, designing, building, and creative skills. Put your thinking caps on and roll up your sleeves - it's time to start building!
Once you've completed the challenges, take photos or videos and share on Flipgrid.
Recommended Materials: See specific challenge instructions below
How do these challenges connect and relate to today's Girl Day theme of 'Designing for Communities, People and Animals'?
Engineering is an important field that helps create solutions and improve lives. Using mathematics, science, and technology engineers have helped create your computer, cell phone, your shoes, the pencil and pen you write with, and so much more 
Activities
Rube Goldberg Machines help engineers and researchers think through complex processes and consider the efficiency of each step.
Creating new buildings or an entire computer system takes a lot of complicated steps and multiple trials. Practicing planning, building, and constructing a machine with many steps can help prepare future engineers and scientists for more complex builds in the future!
These machines also help us visualize important physics and mathematical concepts; like kinetic and potential energy, friction, Newton's Laws of Motion, and so much more!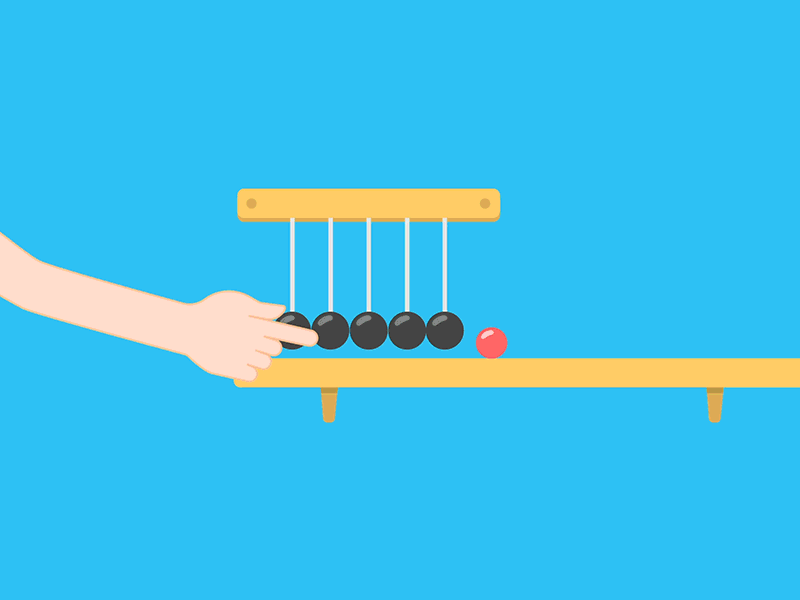 Our Bird Nest Challenge is an exercise in considering your environment when inventing or building something new. Like birds building a nest, engineers must consider what materials and resources they have available to them. This challenge is a great way to think about your audience, a bird species, and available materials in your environment.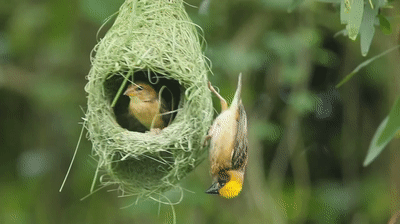 Ready to get started? Check out information for both engineering challenges below. Choose your favorite or take on both - your choice! Remember, engineers work in teams so we encourage you to invite others in your home to help. 
Students who participated in our STEM after-school clubs designed some of their own Rube Goldberg Machines and bird nests as part of our Mini-STEM Competition. Check out some of them in the video below and look at the 'Challenge Resources' tab above for more fantastic examples!
 Rube Goldberg Machine - Challenge #1

A Rube Goldberg Machine is a machine that completes a series of chain reactions in order to accomplish a specific task. For your challenge, your machine must meet the following requirements.
Build and Material Requirements:
Contain at least two ramps or inclined planes
Have at least three different 'chain reactions'
Be made out of at least 50% recyclable materials; including, cardboard, paper, plastic, and aluminum
Accomplish at least one of the following goals:

Completes a chore at home
Create a piece of art 
Solves a problem that you noticed or care about
Bird Nest Build - Challenge #2
Animals also need to construct shelters for their survival, just like humans. This means they also practice engineering techniques and procedures. An example of this might be a bird building their nest to keep themselves and their eggs safe. For this challenge, we'd like you to build a bird nest for a bird species of your choosing. Think about the environmental factors your species may encounter and need to consider when building their home.  
Select a local bird species in your area. Each bird species has different needs in order to survive, so selecting a specific one will help you in your design process. Feel free to use any of the links provided below to help you decide, or do your own investigation. 
Build and Material Requirements:
At least one egg (or small rock that you can pretend is an egg)
Assorted natural materials that you find outside, such as sticks, grass, leaves, dirt, rocks, sand, water, mud, etc. The materials you have available will depend on where you live—just like the birds!
Optional: You may choose to use recyclable materials as part of your project. These can include–cardboard, aluminum, or paper.
Optional:Use a tray or another flat surface if you'll be building your nest inside to make cleanup easier.
Helpful Reminders for both Challenges 
When planning, consider using the engineering design process. It will help you think through each step more carefully. 
Your first idea may not work - that is okay! Try drawing it out or building a smaller model to test before you build the final product. 
You do not have to finish your build(s) in one sitting. It is okay to take a break and come back to it later. 
Challenge Resources and Videos
Having trouble getting started? Check out these awesome examples of students working on these challenges at home!
Rube Goldberg Machines
Objective: Helping feed the family pet
Objective: Making a Goal
Bird Nest Builds
Dry Grass Build
String and Grass Build 
Once you've completed the challenges, take photos or videos and share on Flipgrid. 
UTeach Outreach Summer Camps
If you're having fun at Girl Day, you'll love our summer camps! 2021 topics and grade levels are listed below. Sign up for our mailing list to learn more and be notified when registration opens or visit our website. We hope you'll come learn with us this summer! 
Early STEM Engagement Camps 
Chemistry Camp (3rd, 4th, & 5th Grade) 
Research in Life Sciences Camp (4th, 5th, & 6th Grade) 
UT PREP Summer STEM Pathway 
UT PREP 1 (6th & 7th Grade) 
STEM Academy Programs 
Python Camp (6th, 7th, & 8th Grade) 
Physics & Math Camp (7th & 8th Grade) 
Geometry Camp (7th, 8th, & 9th Grade) 
Research & Statistics Camp (8th & 9th Grade) 
Engineering & Computer Science Camp (9th & 10th Grade)
Calculus Camp (9th, 10th, & 11th Grade)