Hidden Superhero Show & Tell
Hosted by: UT Austin Omega Chi Epsilon
Visit our Booth: Sunday, February 28, 2021, 12 p.m. - 4 p.m.
Join in a Hidden Superhero Show & Tell with a Chemical Engineer.
Uncover hidden superheroes who design and produce potato chips, makeup, gasoline, airplanes, batteries, plastic, medicine, and more.  
Recommended Grades: All
The Challenge: Join in a Hidden Superhero Show & Tell with a chemical engineer. Find. Brainstorm. Chat to Show & Tell & Discover Hidden Superheroes.
Find a favorite object - a favorite snack food, drink, book, sports ball, shoe, whatever! 
Brainstorm chemical engineering connections with your object (click on the "Chemical Engineering" tab above to learn more.) What materials or chemicals is it made of? How was it made? What steps do you think were taken to create it, produce it, ship it? Do you think heating or cooling was used to make it? 
Visit our booth to connect with a chemical engineer to show your object.
Video your object and tell us your brainstorm of chemical engineering connections and share on Flipgrid. 
How does this activity connect to STEM and today's Girl Day theme of Exploring Earth and Energy? For almost everything you use, eat, play with, or wear all across our Earth, a chemical engineer has played a role in its creation. For example, to make the laptop/tablet in front of you, we need to first make the keys, the screen, the frame, and the hardware inside it. These all start from materials like plastic, glass, and metal, which all need to be processed and refined to be useful. Then, to put it all together, there are many steps to make sure it can be done efficiently. Chemical engineers design the materials for all your computer parts and design the process to make the semiconductor chips in your computer. They work with other types of engineers in teams so you end up with the final product in front of you.
About Chemical Engineering
There is a huge range of fields that chemical engineers can work in! As a process engineer, materials science engineer, biochemical engineer, or researcher, we can use our expansive knowledge to creatively and efficiently solve industry problems. Some examples are:
Oil & Gas

We refine fossil fuels, which means we convert oil into the gasoline that goes into your parents' car, among other chemicals. 
Examples: Shell, Chevron, Exxon Mobil, LyondellBasell, BP
Pharmaceuticals

We design and produce the chemicals in your medicines that keep you alive and well.
Examples: Pfizer, Moderna, Johnson & Johnson
Manufacturing

We make everything that goes into the cars you ride in and the planes you fly in, from the material design to the production process.
Examples: Tesla, Boeing
Energy Technologies

We help make a more sustainable world by making renewable energy sources more efficient and improving energy storage with batteries.
Examples: Samsung, Energizer
Research and Academics

We develop new technologies for all of these fields, and many more!
Examples: NASA, Sandia National Laboratory, universities across America, R&D departments at nearly any company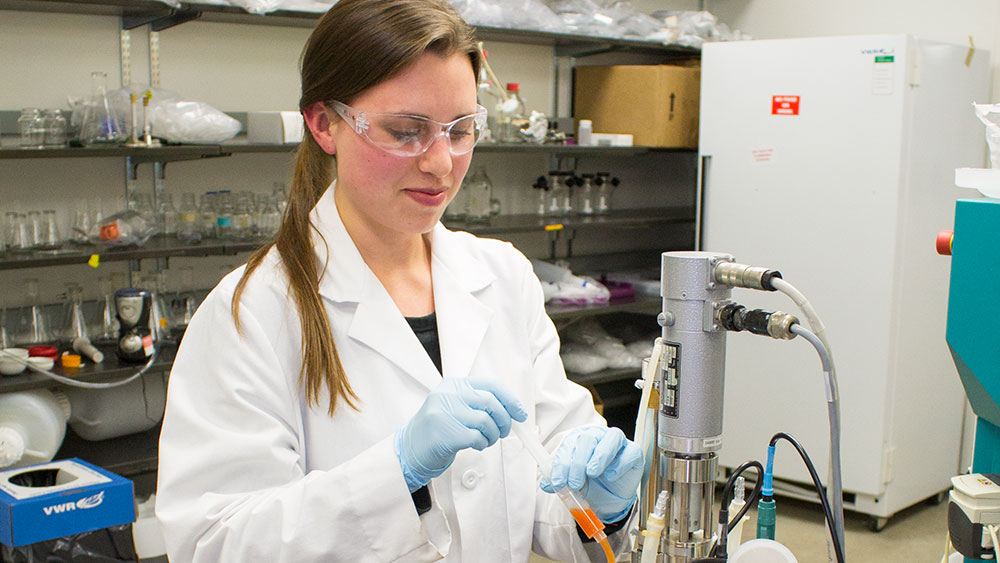 Cosmetics

We keep you looking your best.
Examples: L'Oreal, Colgate
Food Science

We keep your belly happy.
Examples: PepsiCo (Frito Lay)