Can You Handle The Pressure
Hosted by: YPW Camps
Visit our Booth: Saturday, March 6, 2021, 12 p.m. - 4 p.m.
Learn how syringes, tubes, air, and water work together to power the parts of simple machines and robotic arms. Move a platform lifter, excavator, robot arm without using any type of electricity.
Recommended Grades:  6th, 7th, 8th
The Challenge: Build a hydraulic-powered simple machine, and learn about the science and engineering behind hydraulic power!
Challenge your friends to see whose machine can finish the mission just by using Hydraulics and Pneumatics!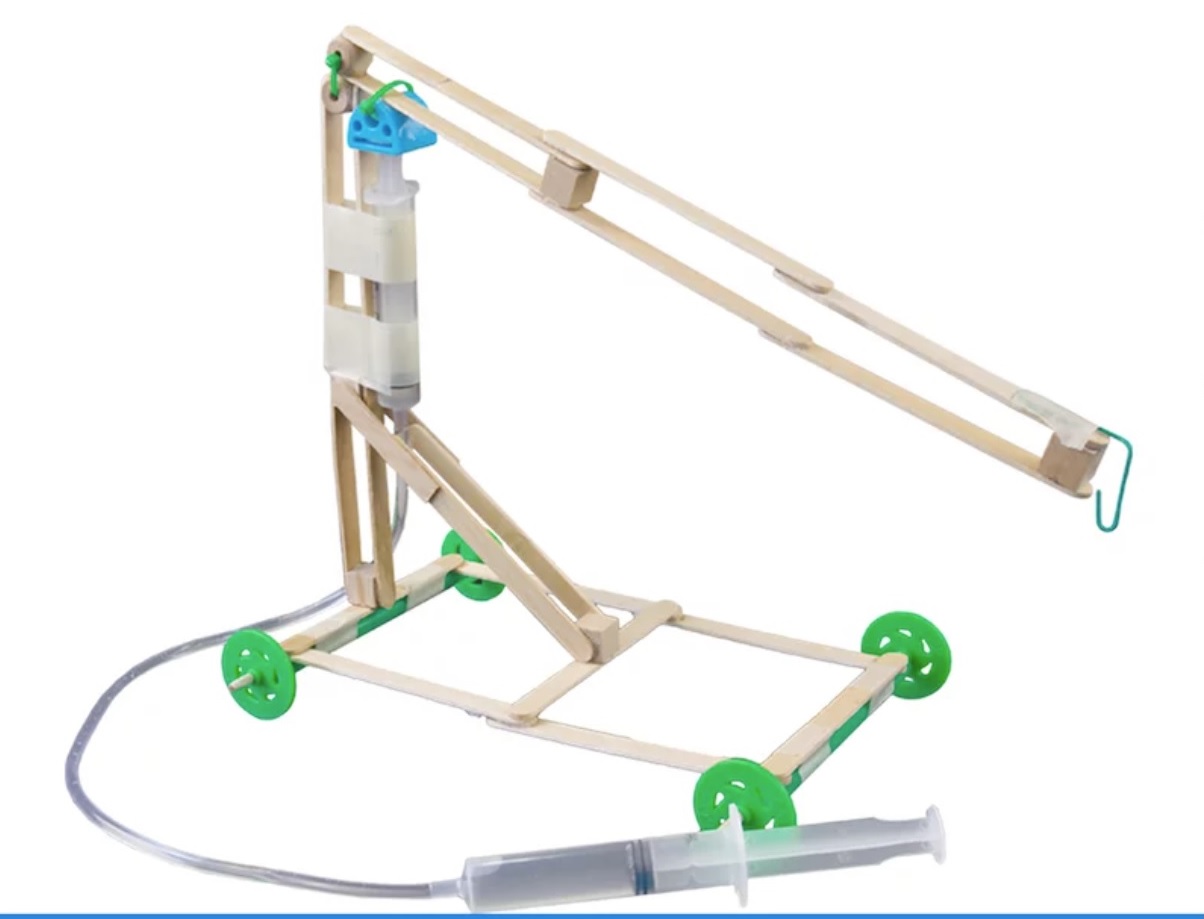 Recommended Materials:
Optional
 Instructions: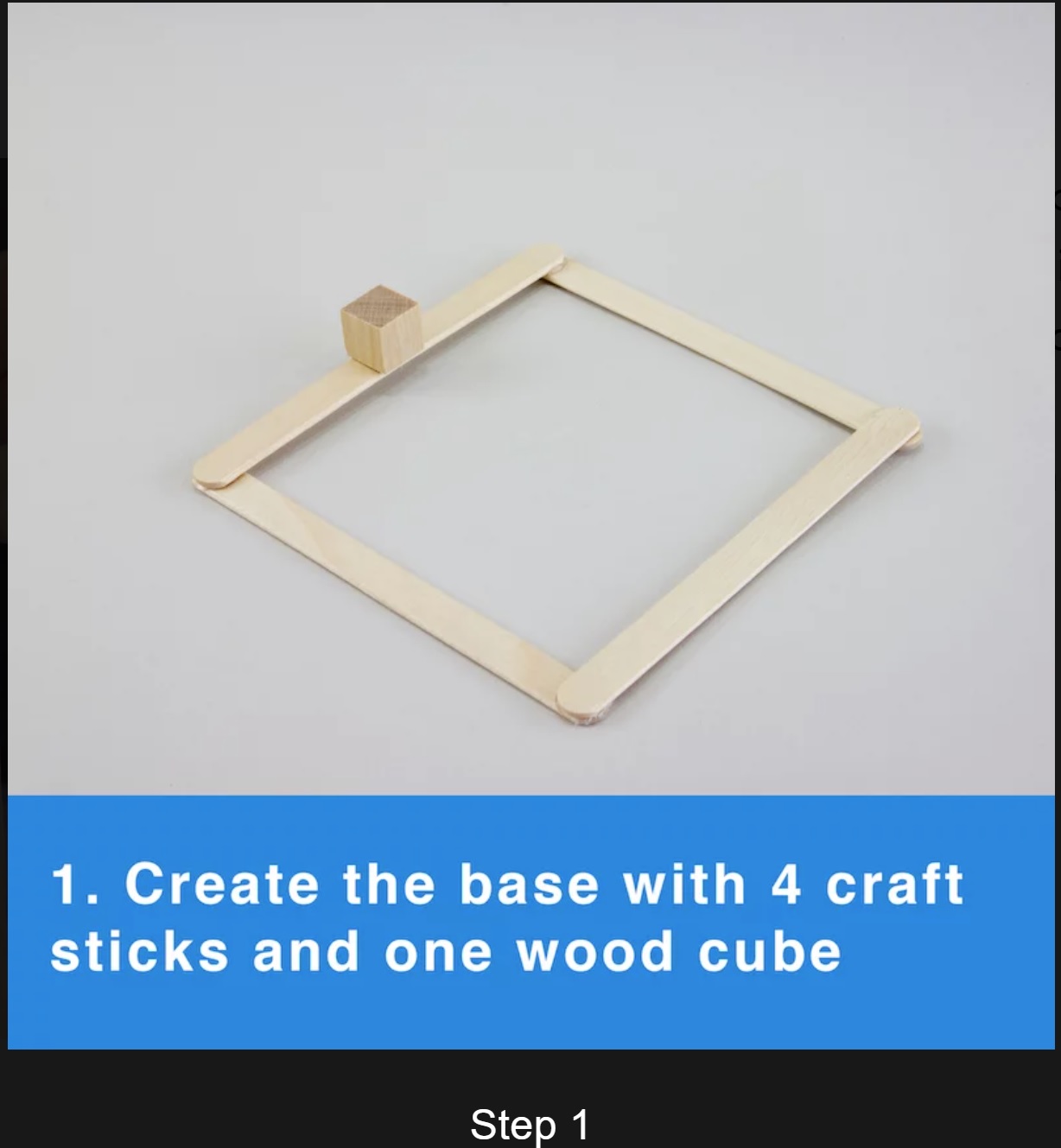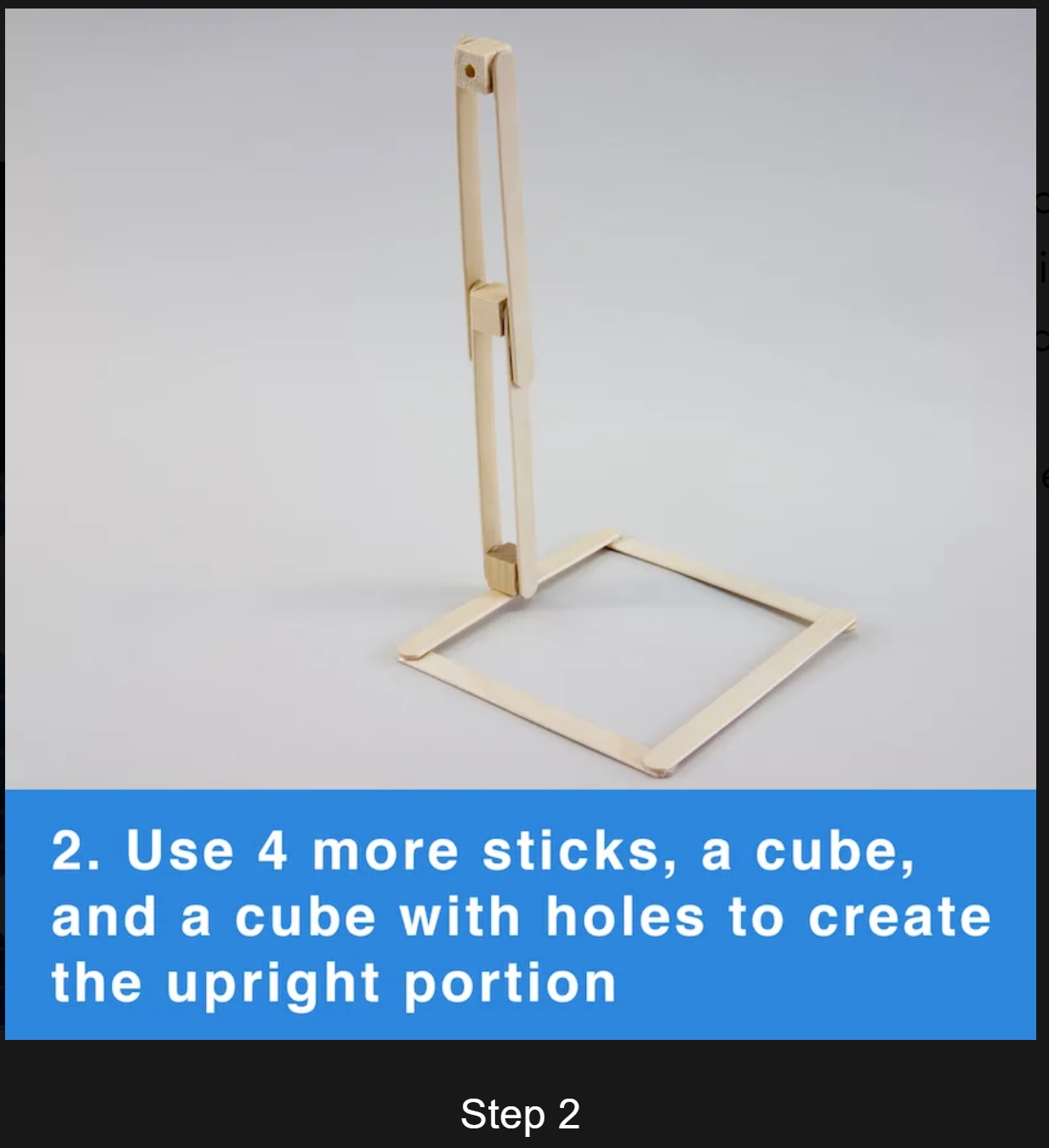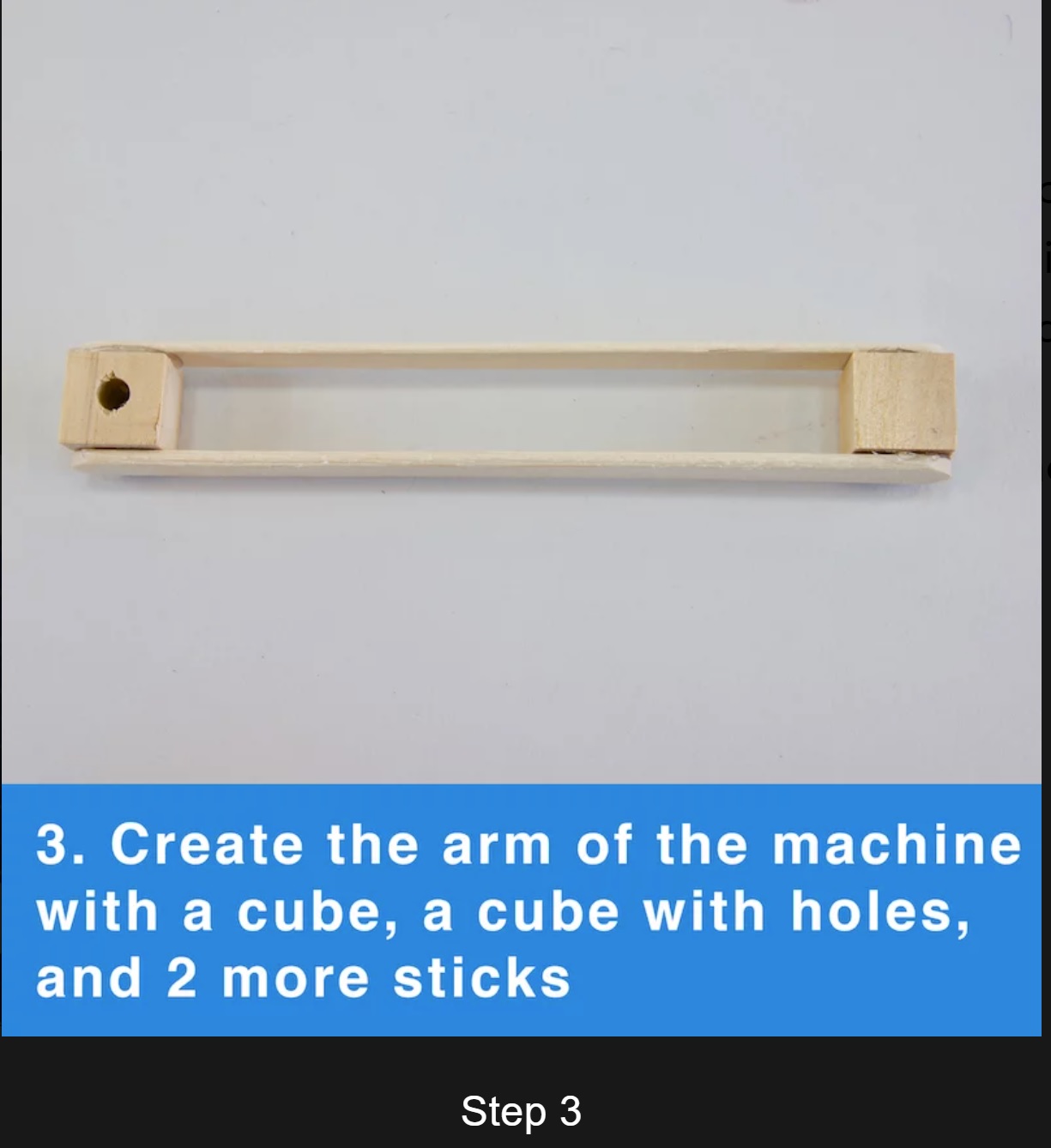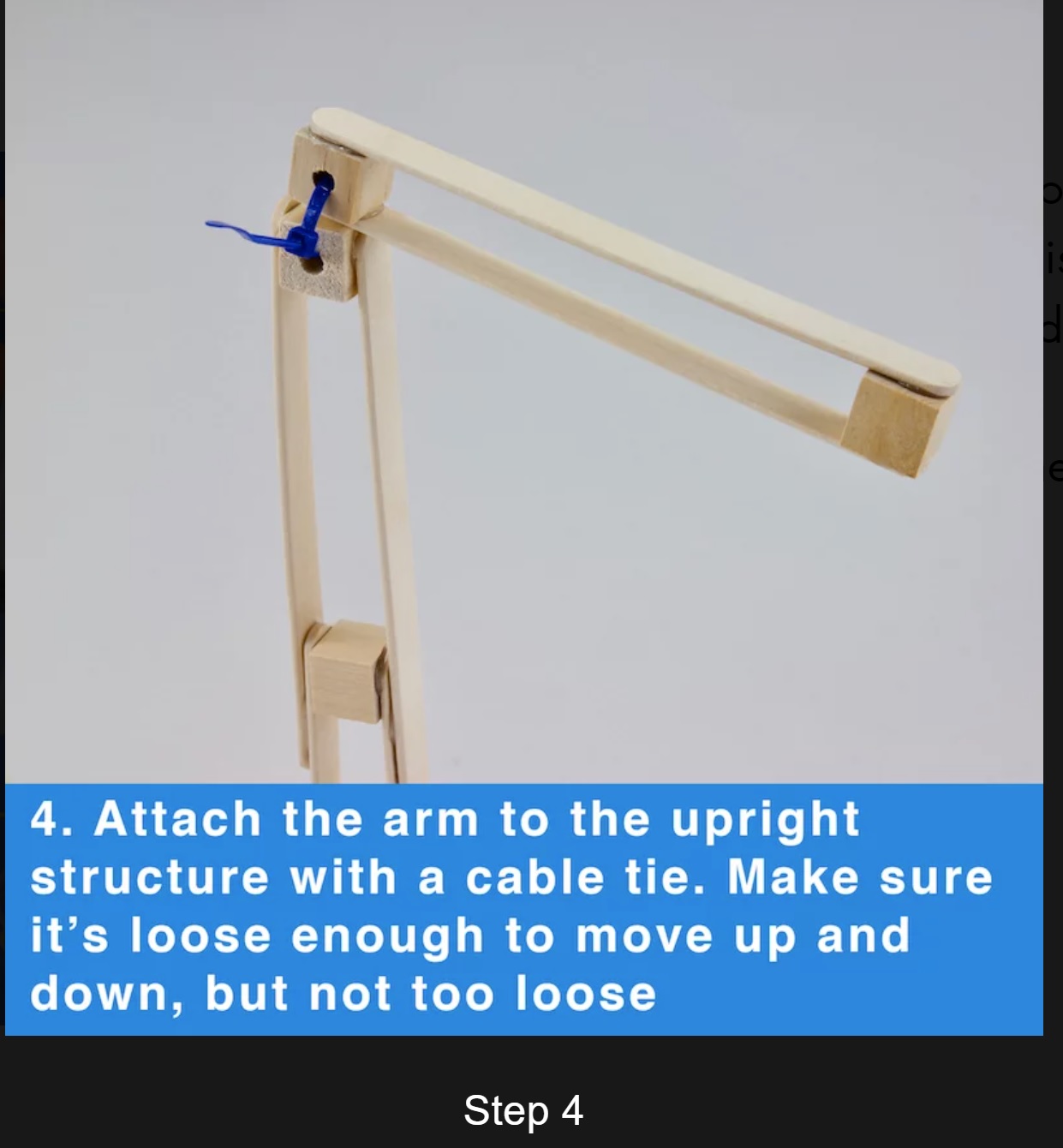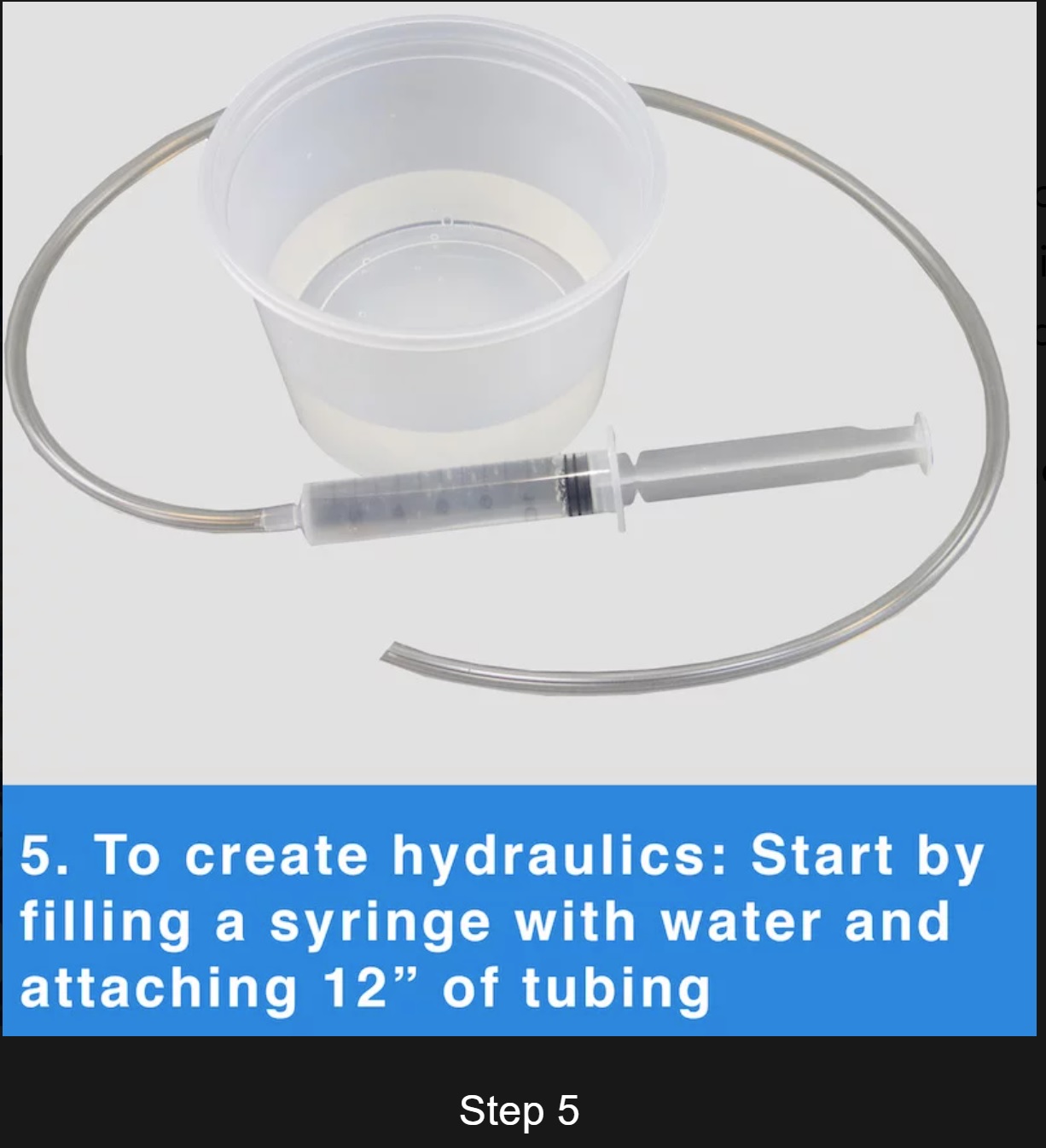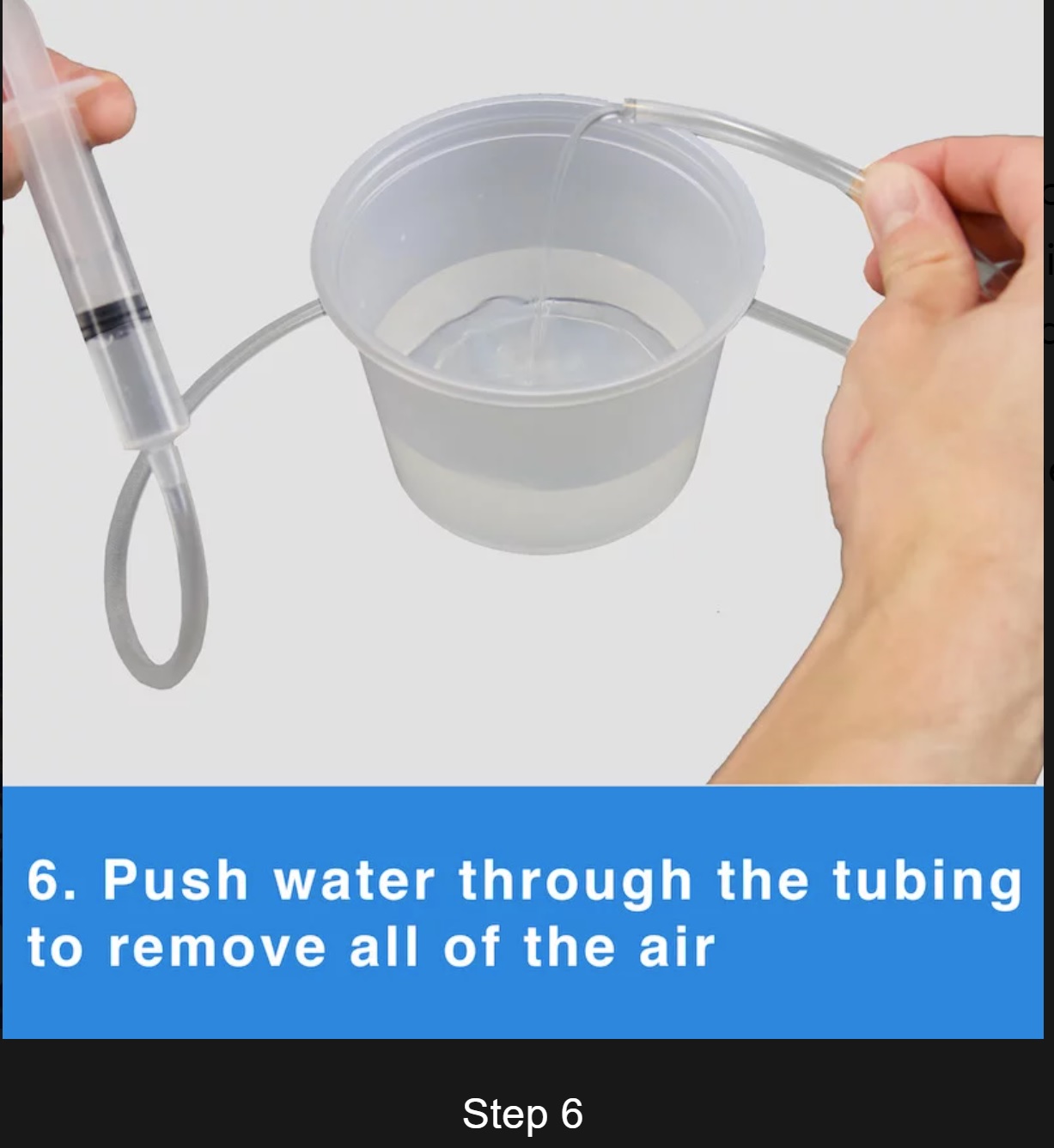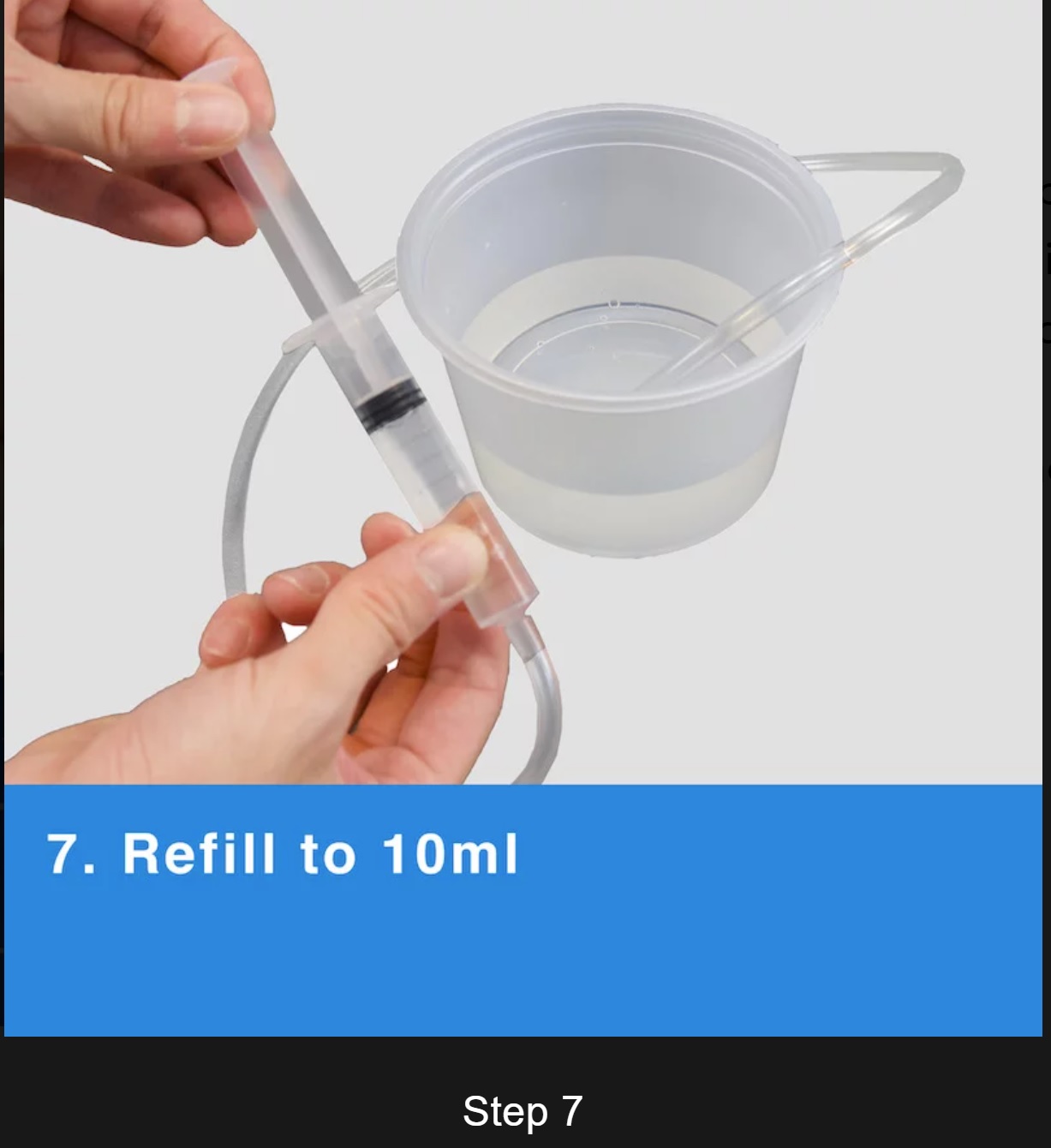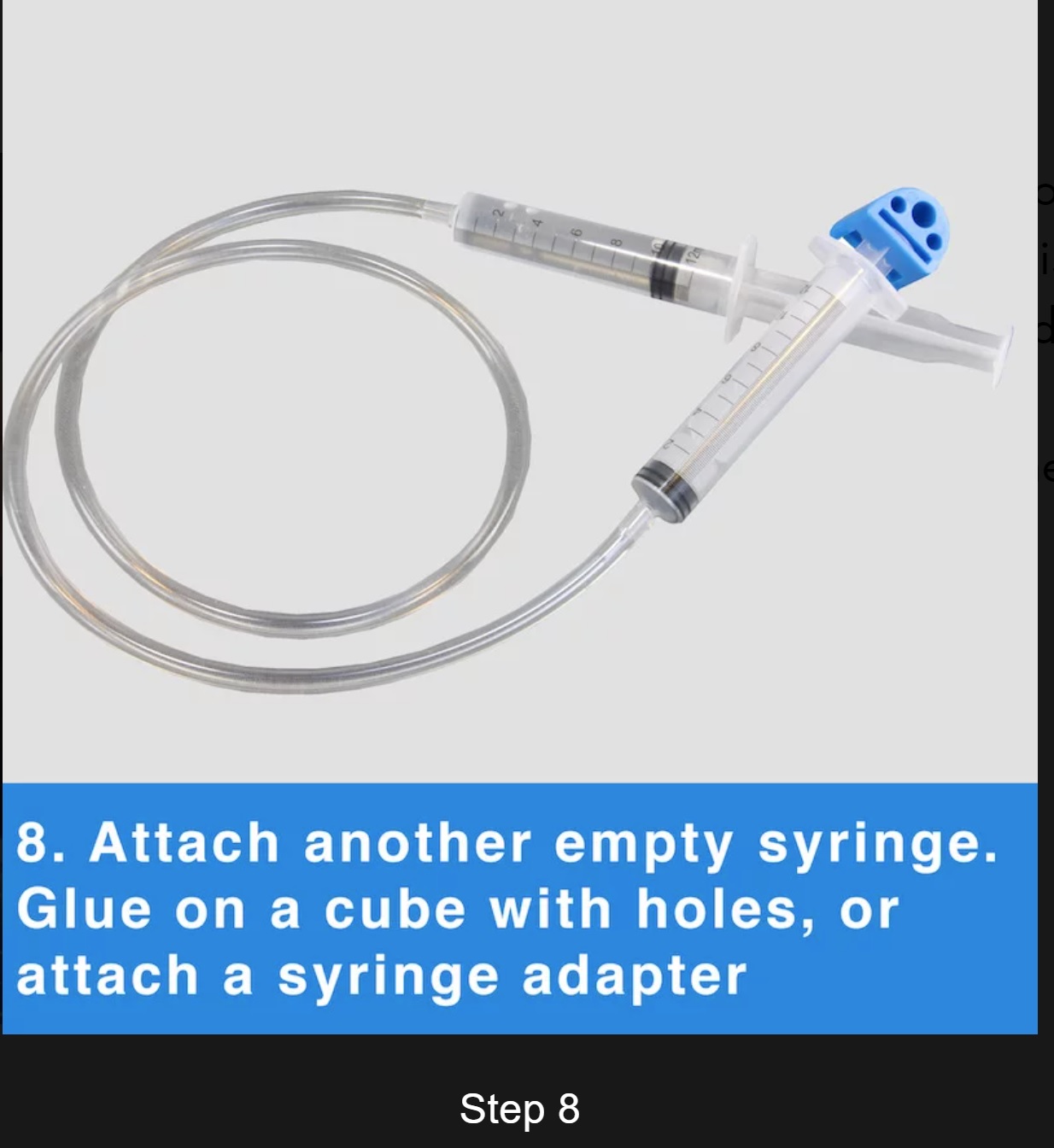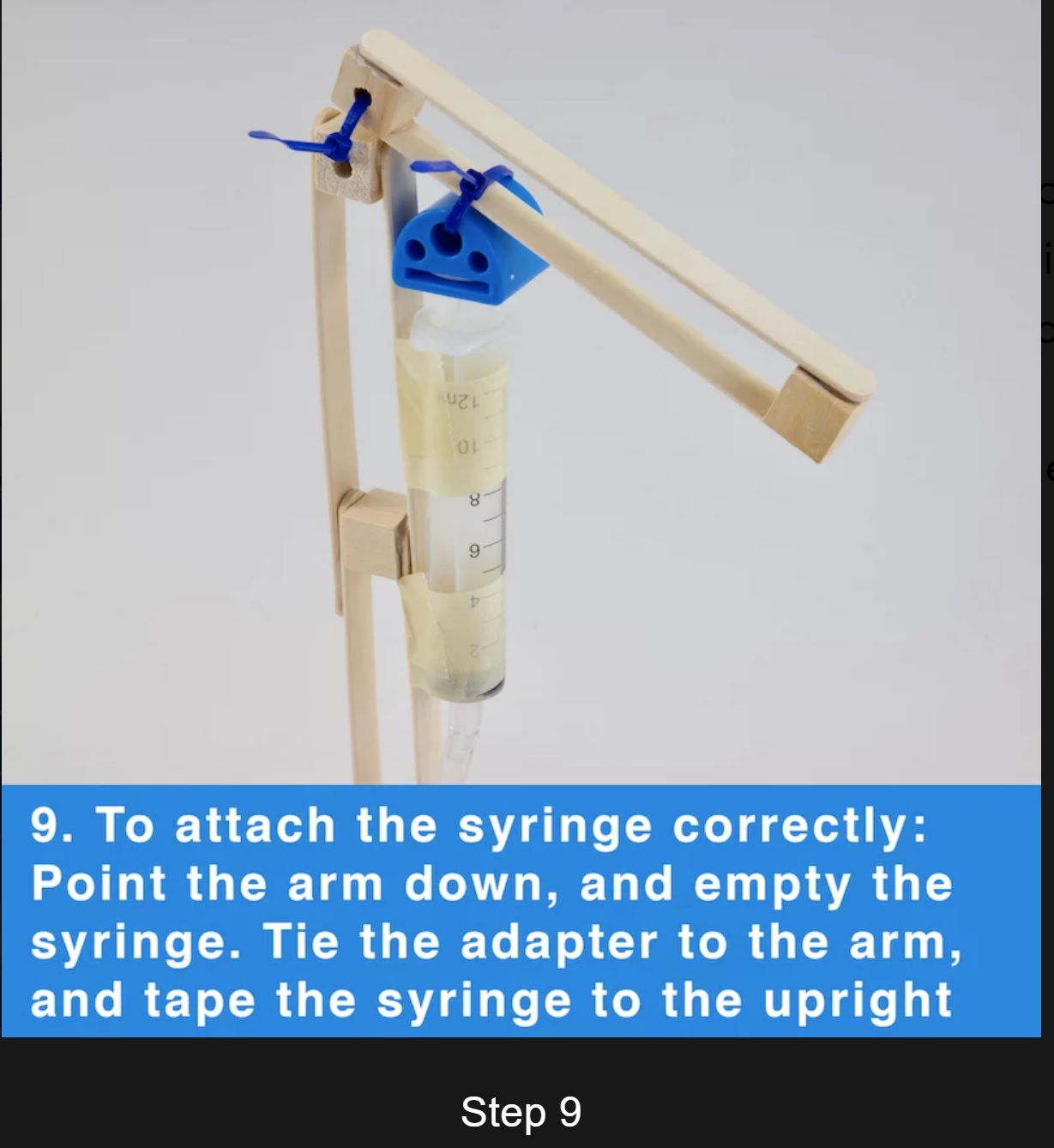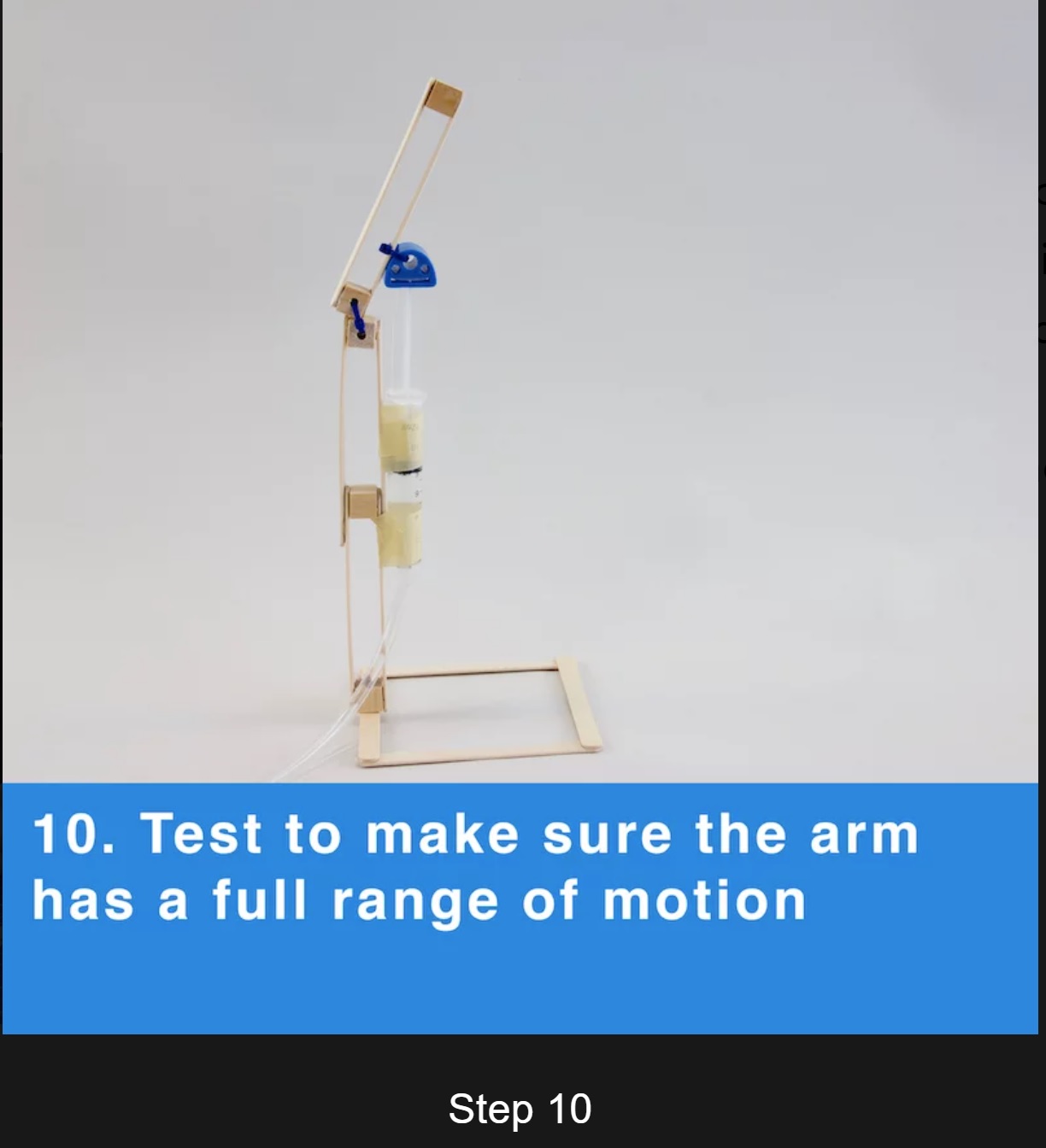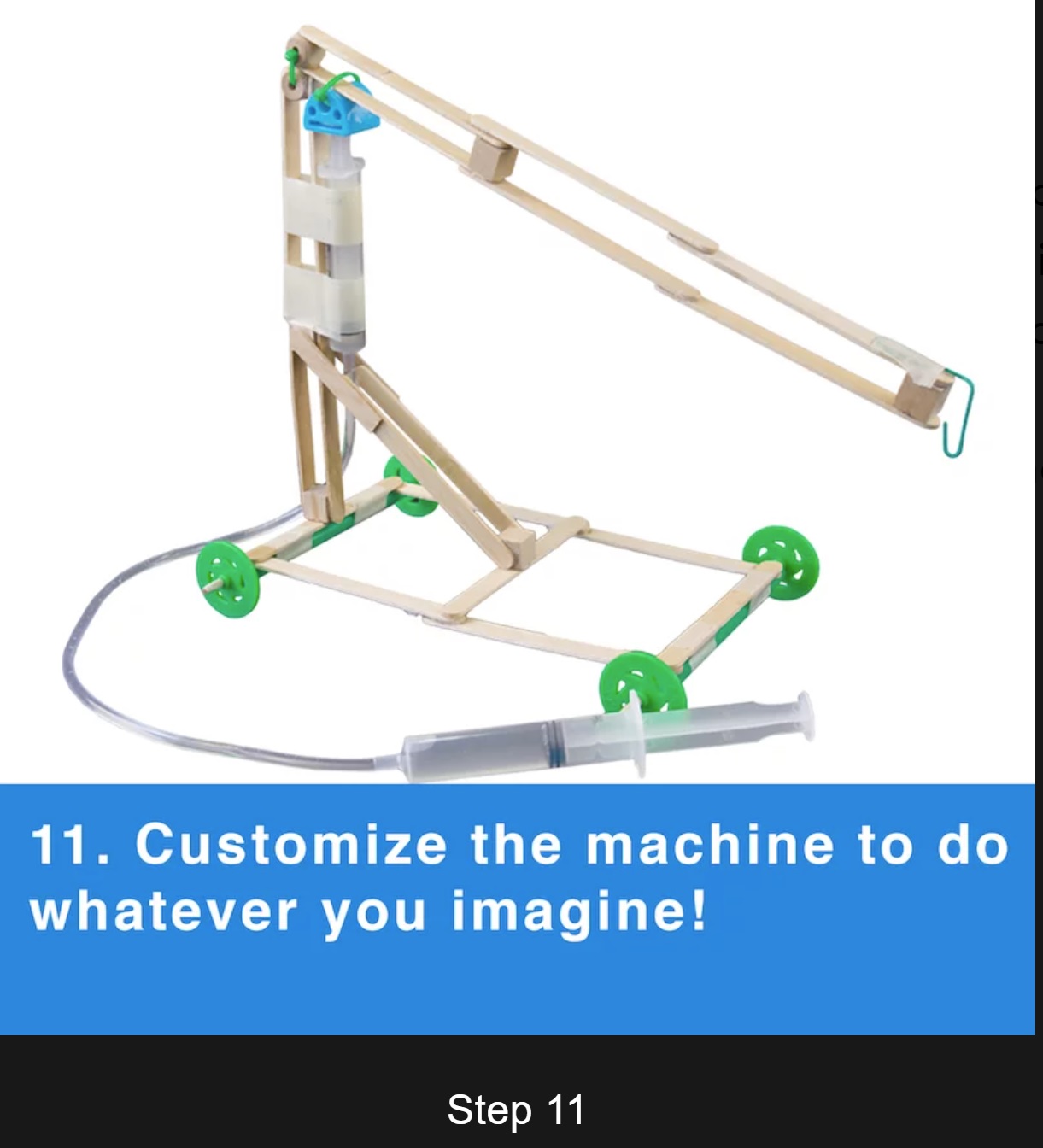 How does this activity connect to STEM and today's Girl's Day theme of Moving Around: Land, Water, Air and Space?
Pneumatics and Hydraulics are called fluid power
Gases and liquids are both fluids
Fluids can flow and take the shape of their container
It is much cheaper than using electricity
Pneumatics is air pressure
Hydraulics is liquid pressure
What is the difference between hydraulics and pneumatics?
Hydraulics
It is a liquid
Think: hydro = water = liquid
Pneumatics
It is a gas
Think: pneumonia = lungs = air 
Where would you find hydraulics?
Car breaks (it stops all 4 tires at once)
Gus pumps (draws fuel from storage tank)
Airplanes (helps operates their control panels)
Heavy equipment like excavators & skid loaders (lifts and lowers objects)
Car lifts (when your parents take their broken car to the garage)
Trash compactors (makes them strong enough to crash all your waste)
Hydraulic press (can crush almost anything)
Wheel chair lift (helps humans get in and out of their cars)
Dishwashers (helps increase water pressure)
Amusement park rides (provides and controls motion like on a Ferris Wheel)
Elevators (makes it move and stop on time!)
Barber and office chairs (that's how you move up and down)
Where would you find Pneumatics?
Air brakes on buses, trucks, and trains
Dental drill
Engines
Pipe organ
Air guns and drills
Tires
Spray painters
Screen doors
Exercise machines
Inflatable structures like bouncy houses and balloons
Roller coasters
Air horns
Vacuums
Air /tire pump 
---
Learning More About Hydraulics & Pneumatics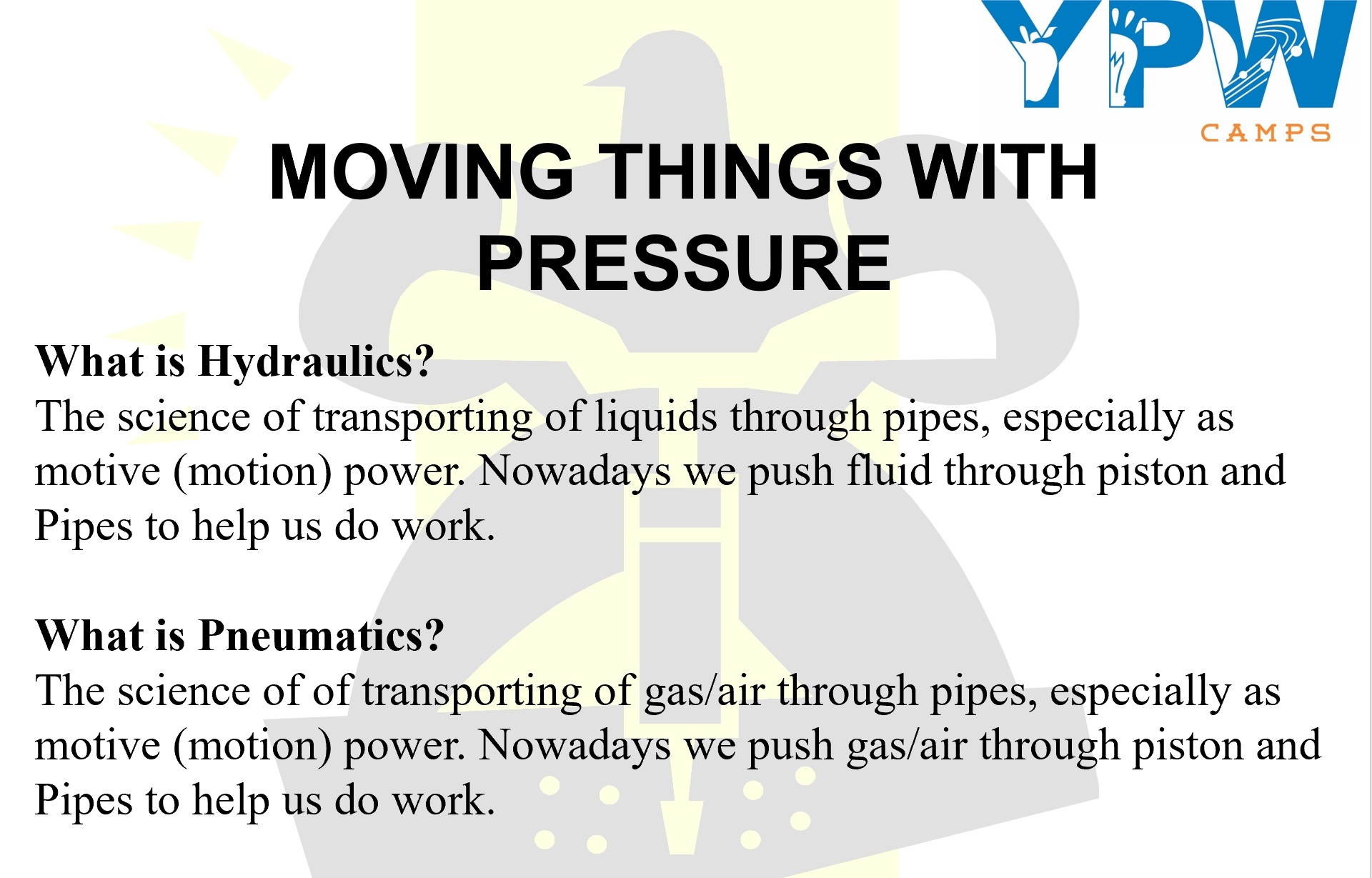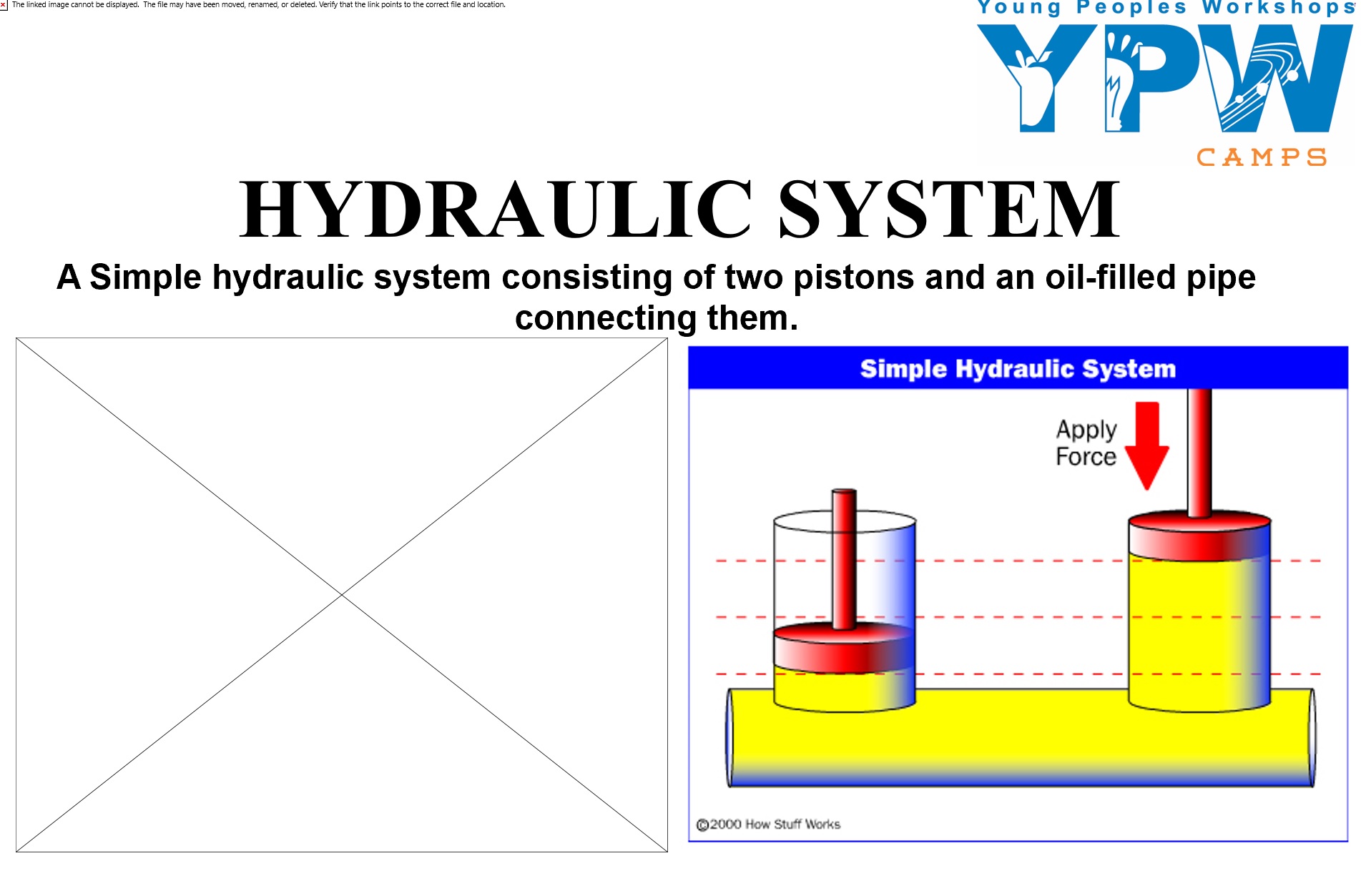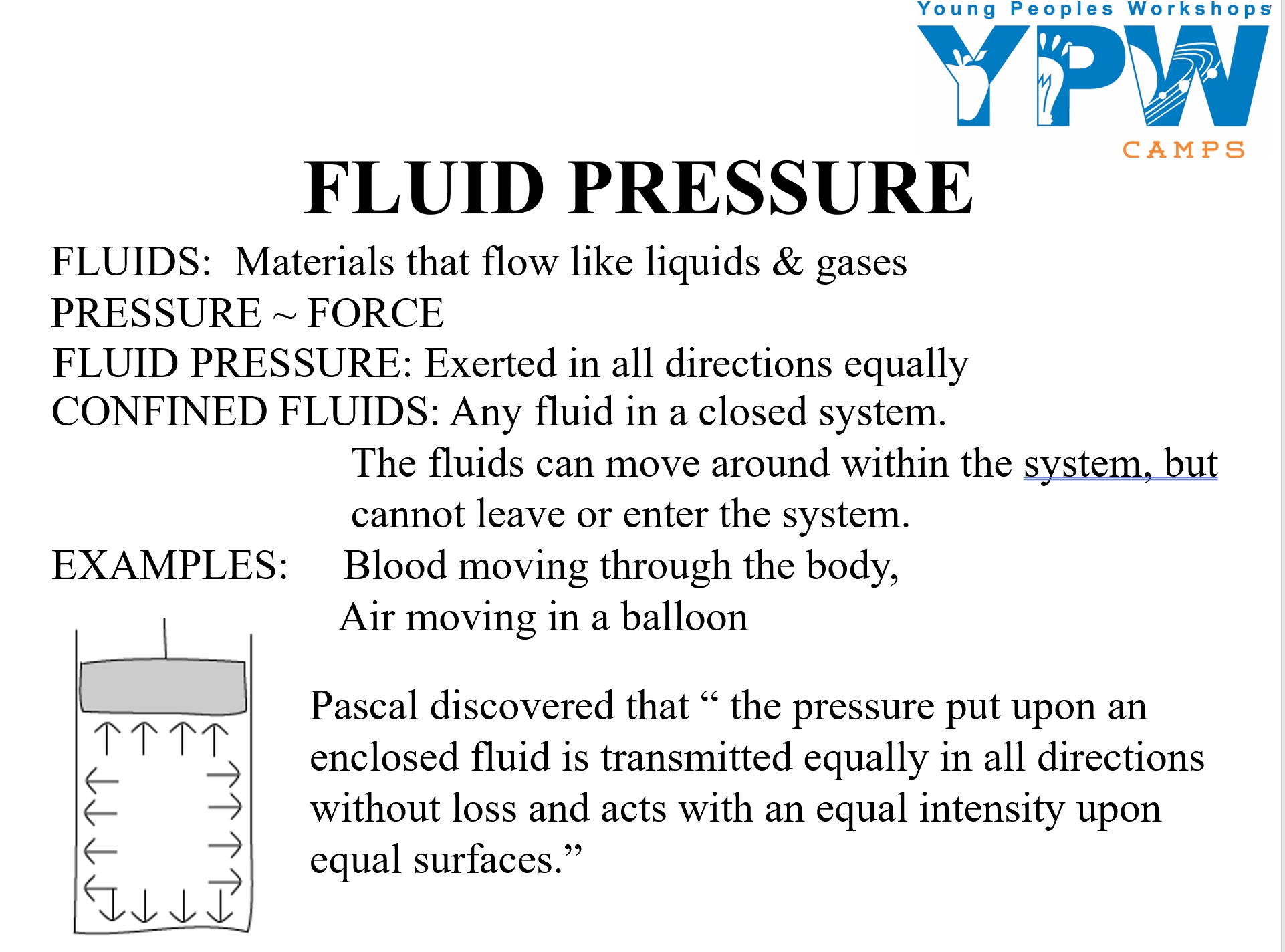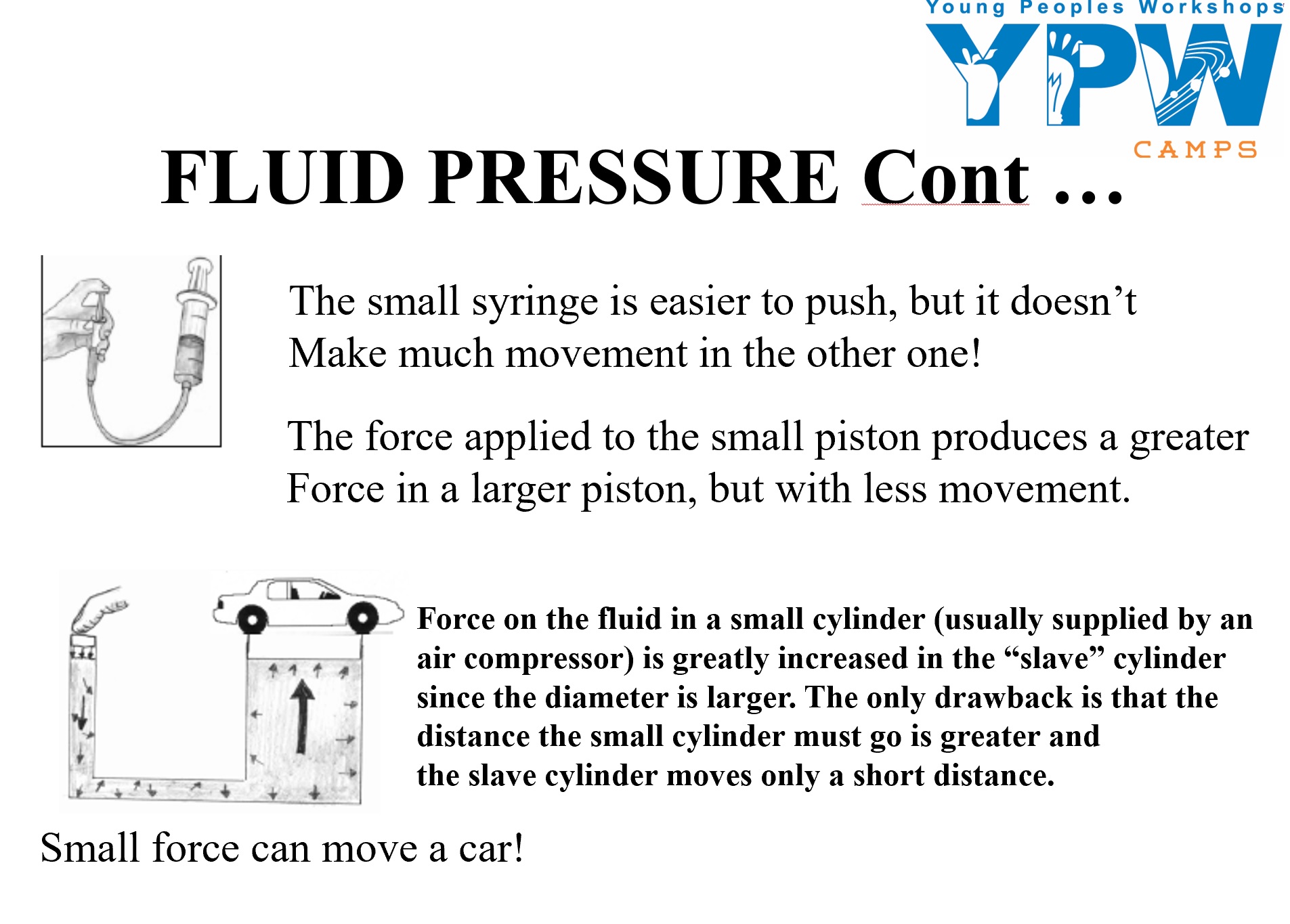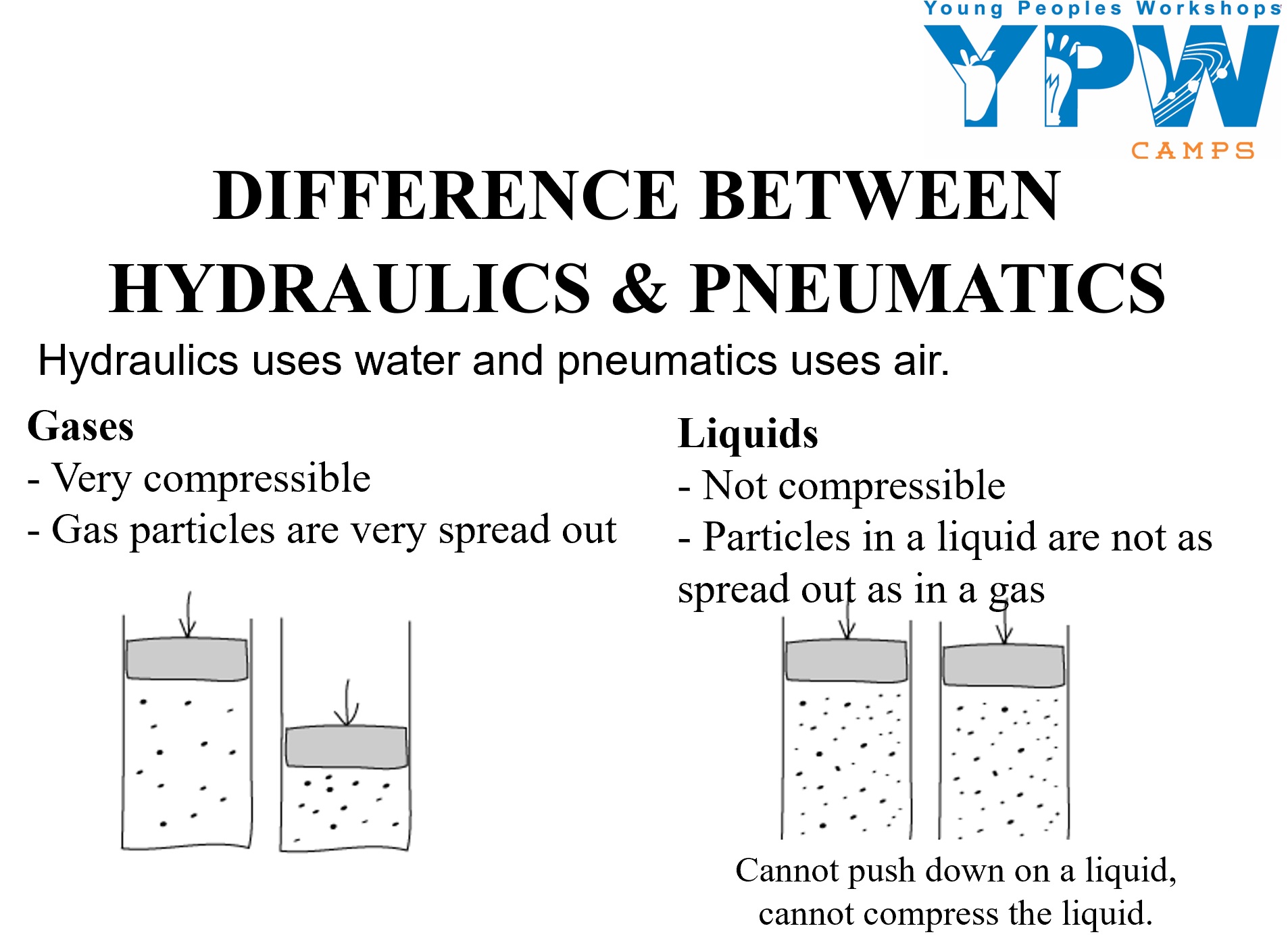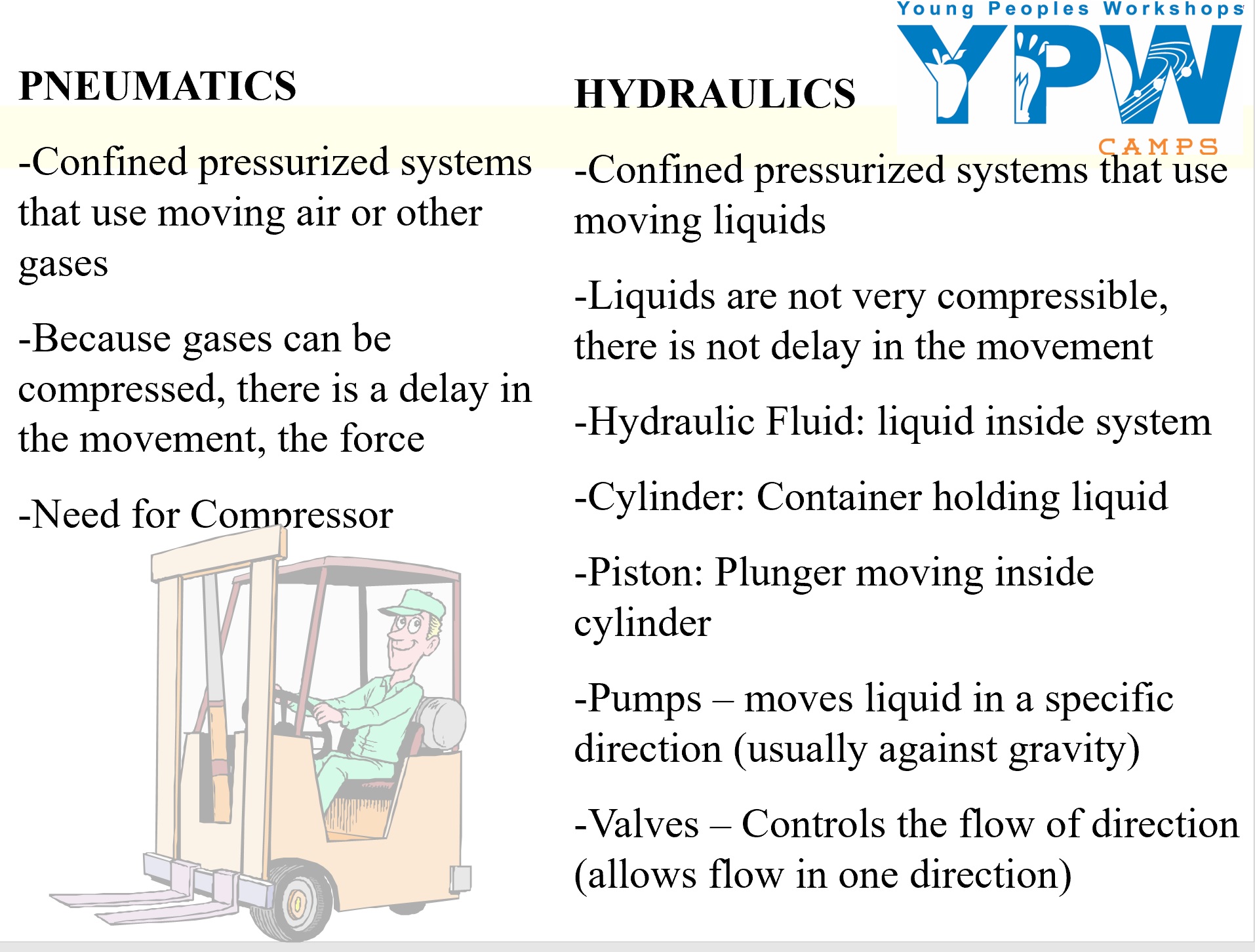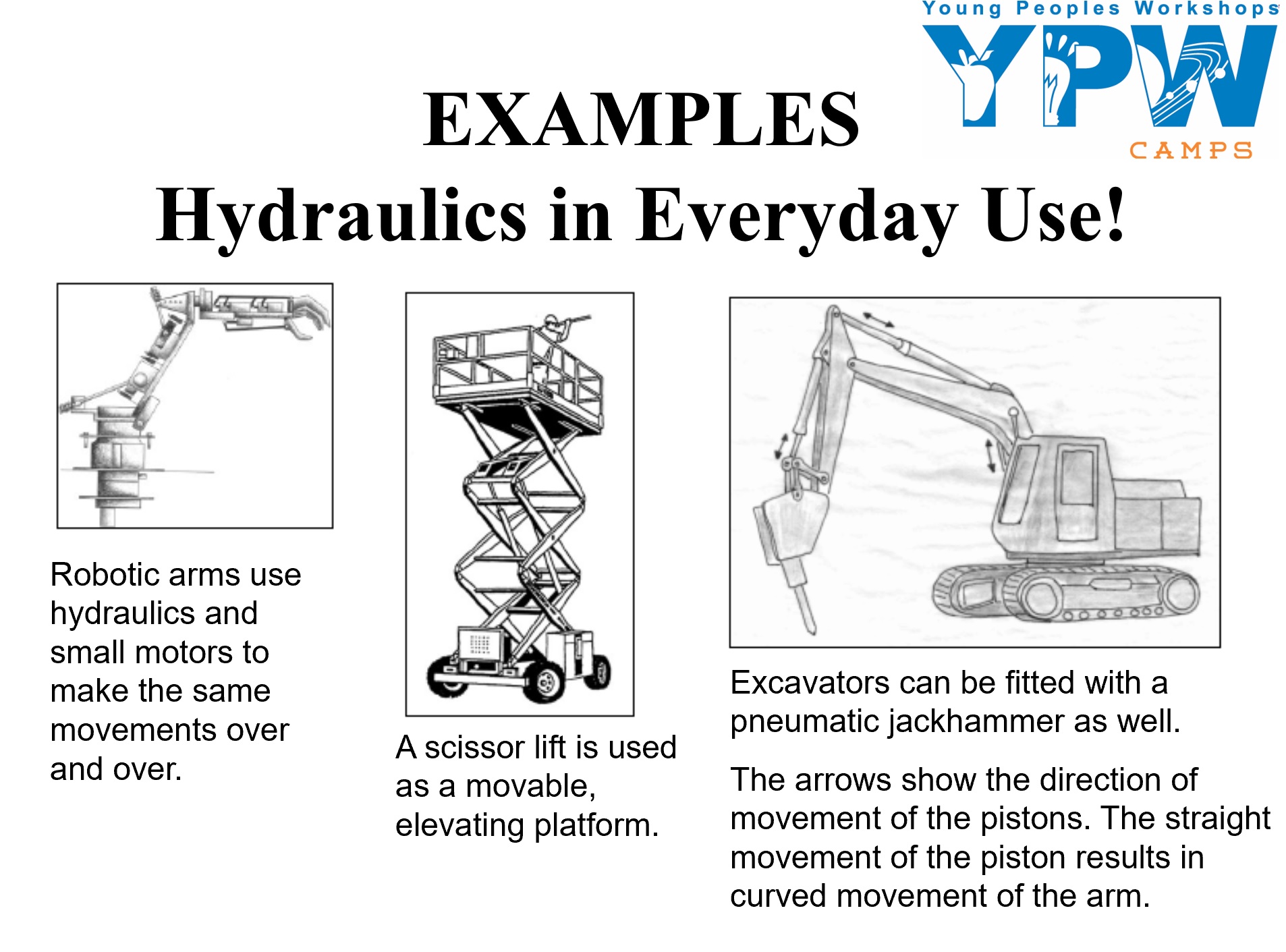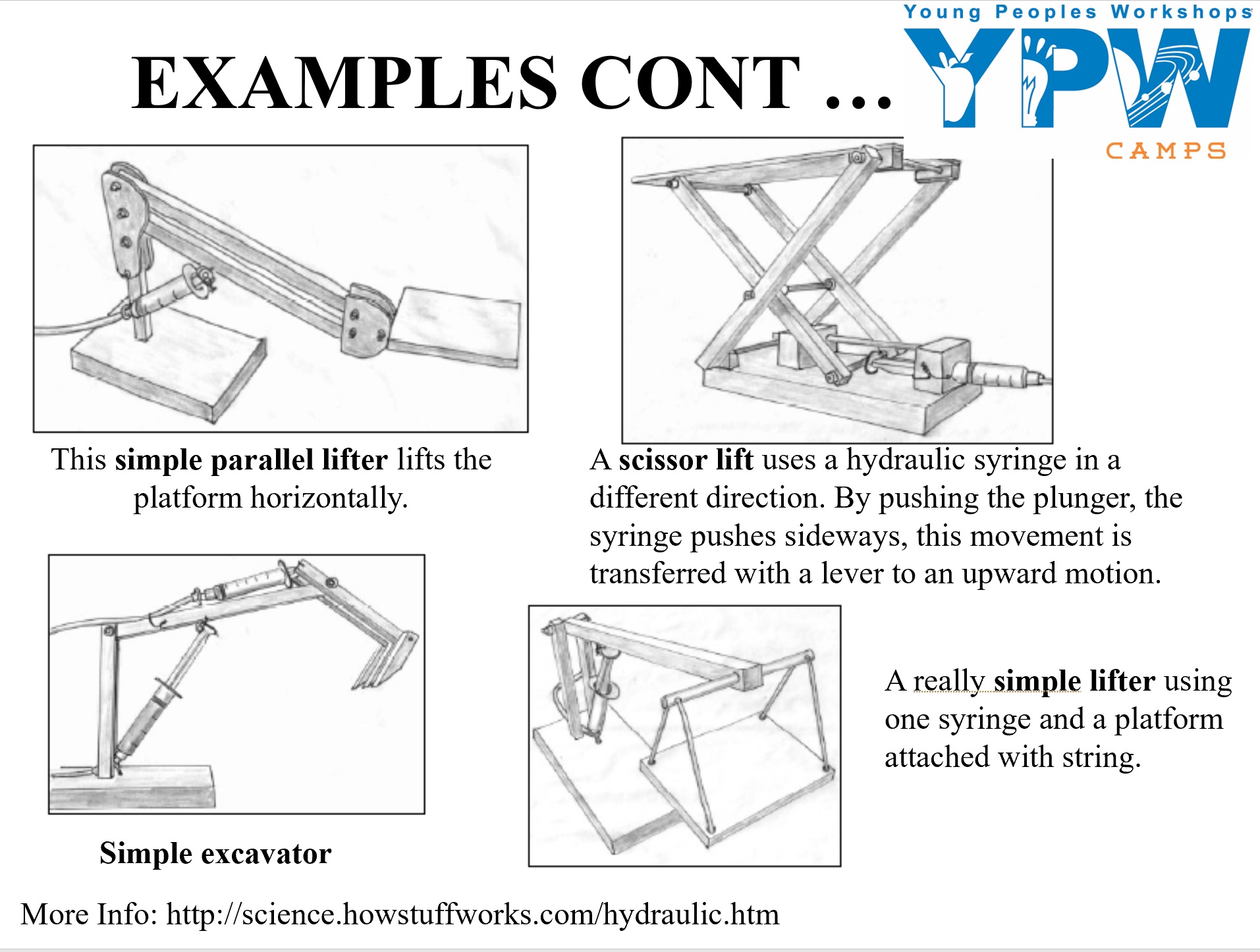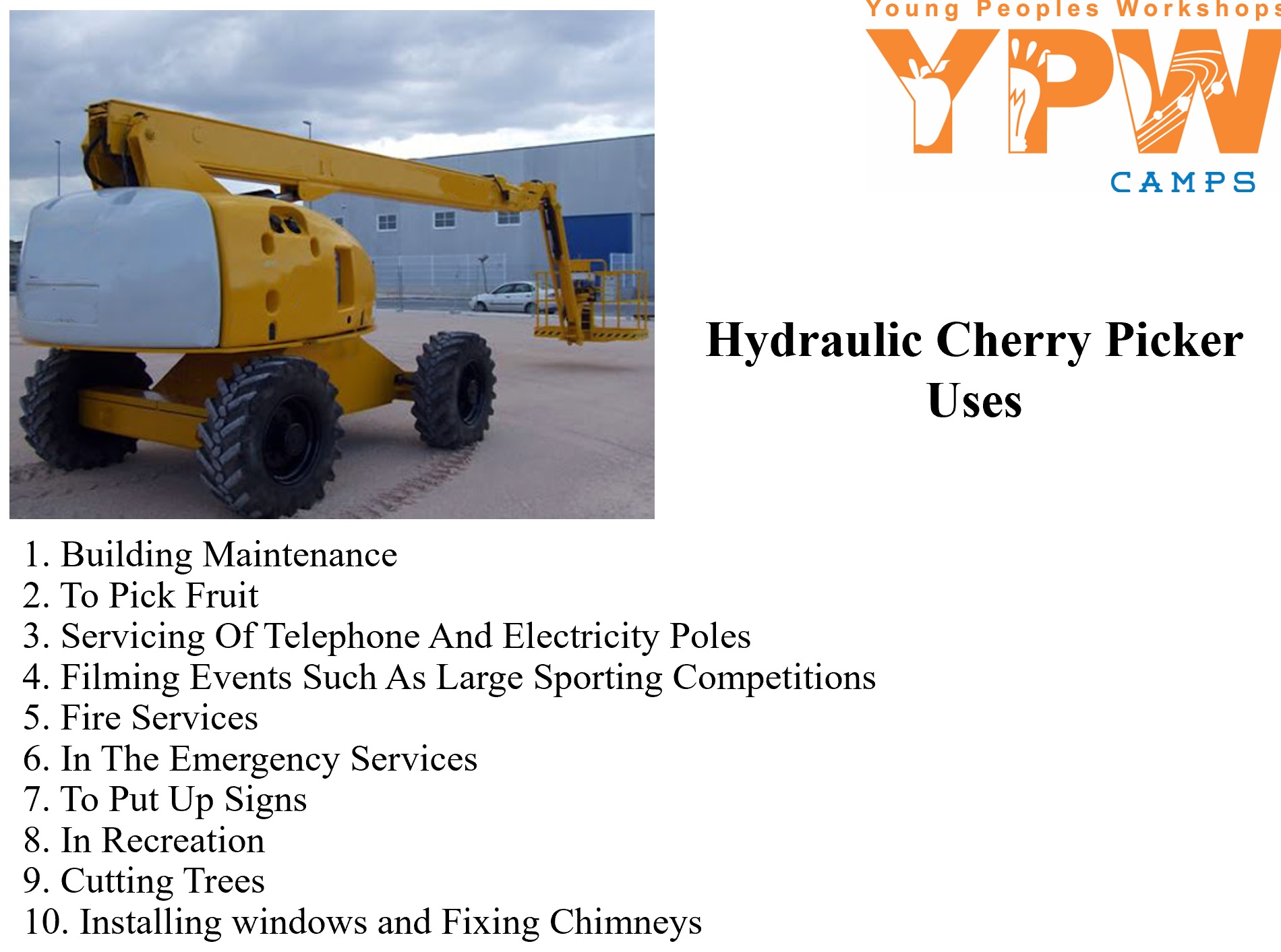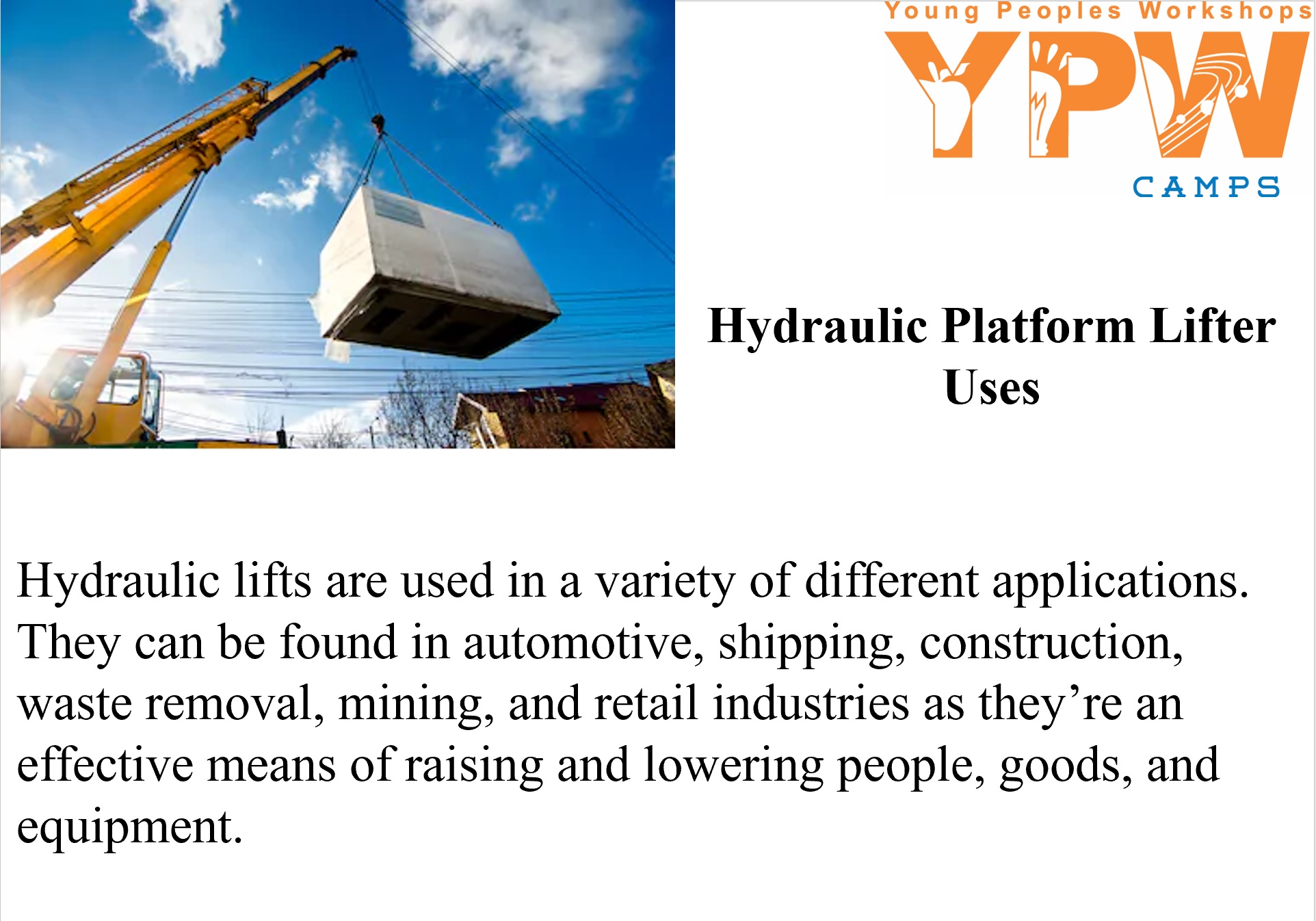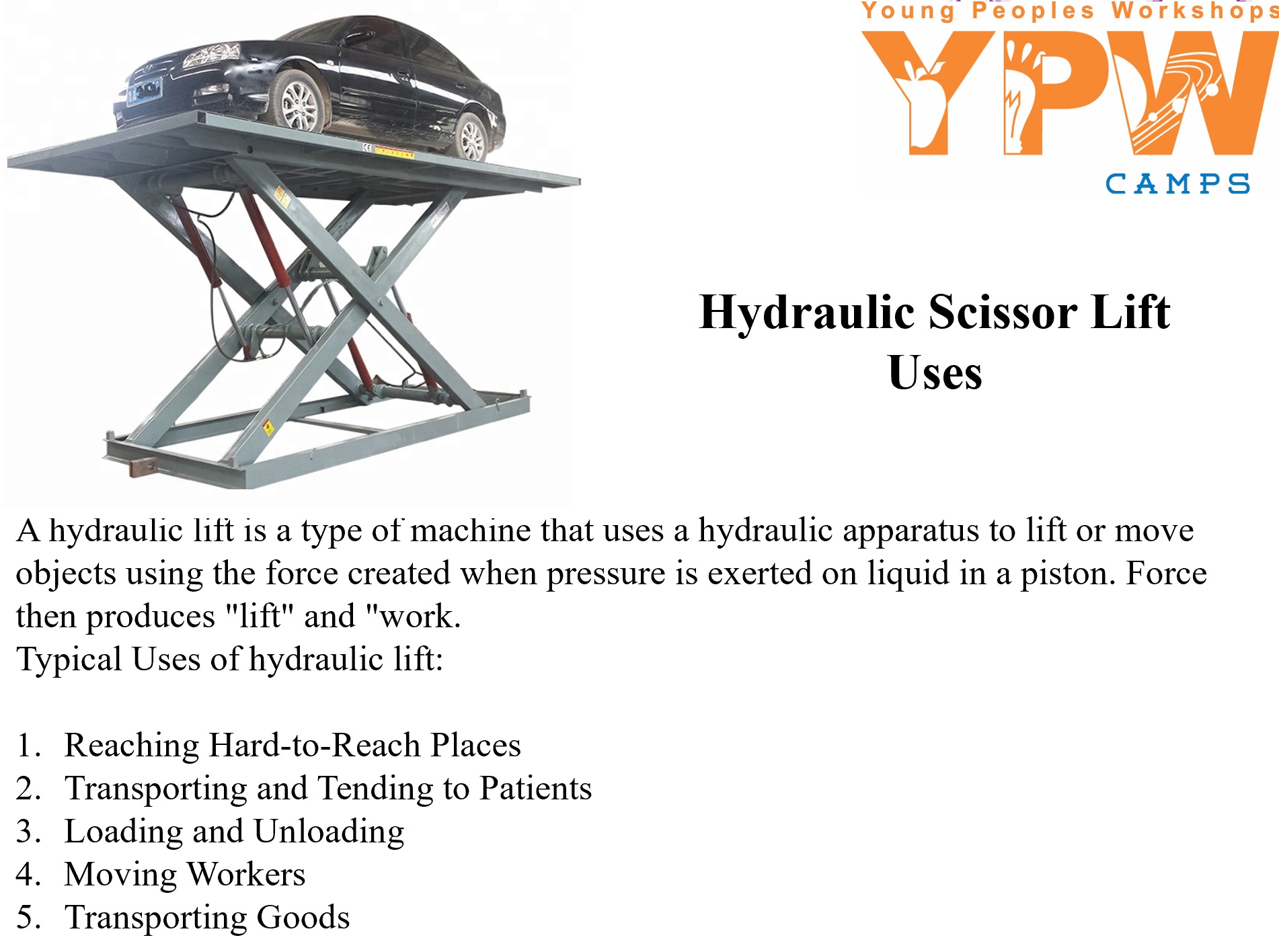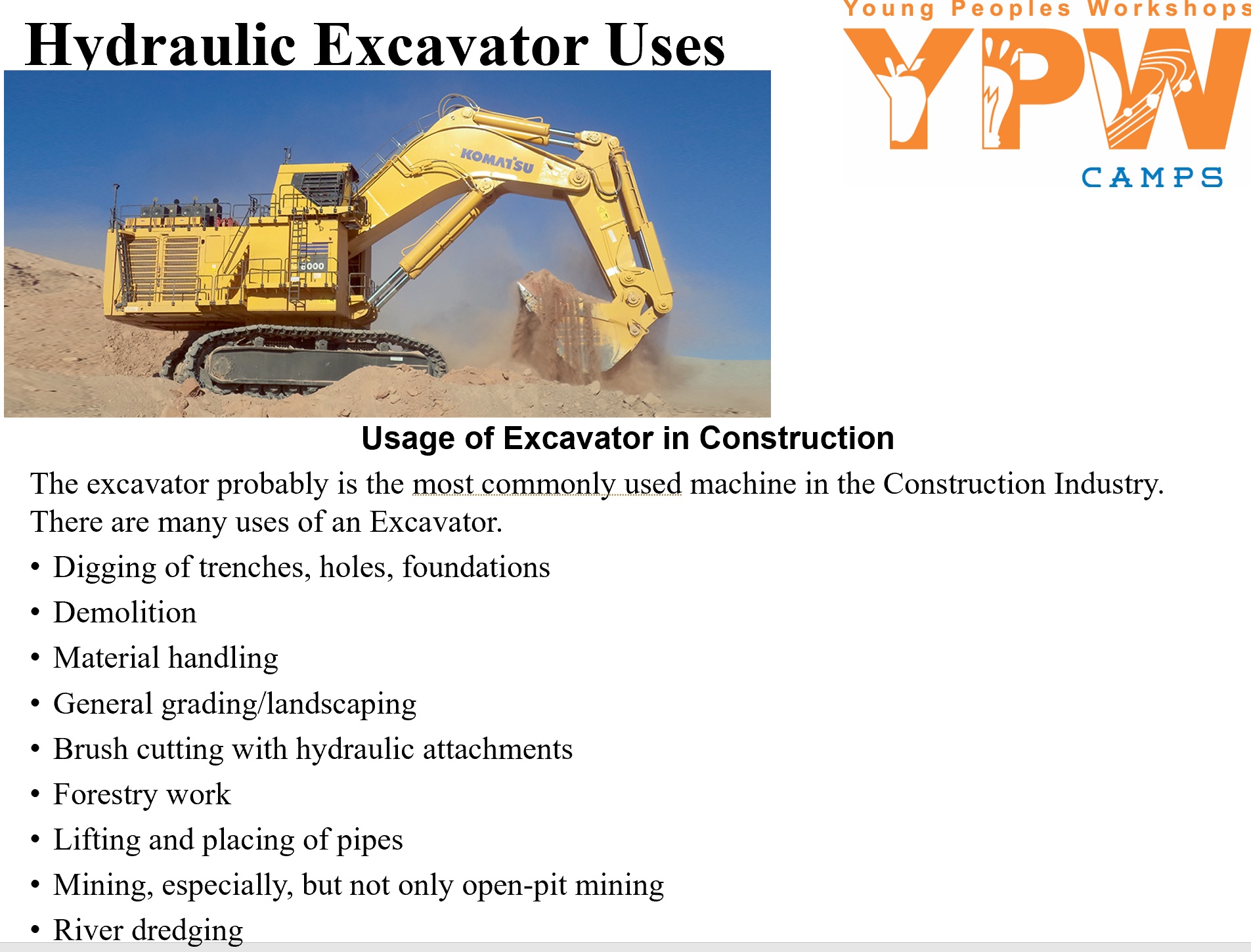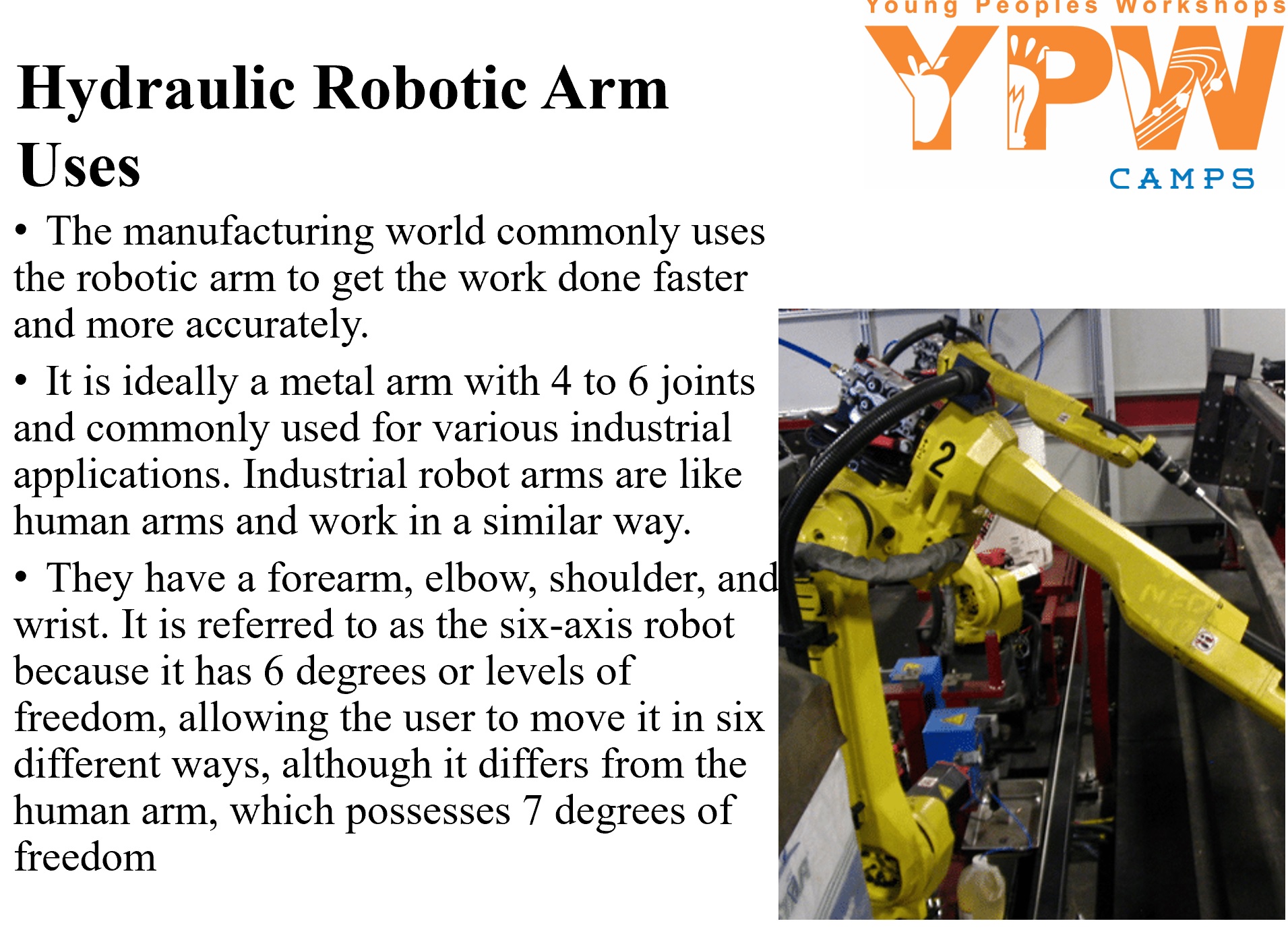 ---
About Us
YPW Spanish Immersion School stays true to its name; we are a Spanish immersion school for children ages 6 weeks to 12 years old.
Our core curriculum is designed to spark and maintain children's interest in Spanish by engaging them in intelligent, creative and enjoyable activities in Science, Technology, Engineering, Arts and Math.
We believe that total immersion is the best way for your child to develop a long-lasting foundation in the Spanish language.
In a total immersion program, children spend the day acquiring a second language. All subjects are taught in that language as well.
In most cases, learning a second language through immersion enhances a child's ability in other subjects.
Children will actually have a better grasp of their own language by learning the structure of another language. It has been shown that children who are learning a foreign language score higher on standardized tests in English