STEM Girl Day at UT Austin is a FREE event for K-8th grade students and their families, educators, and other adults. Presented by Women in STEM (WiSTEM) in the Division of Diversity and Community Engagement at The University of Texas at Austin, UT Austin hosts the largest Girl Day program of its kind in the world!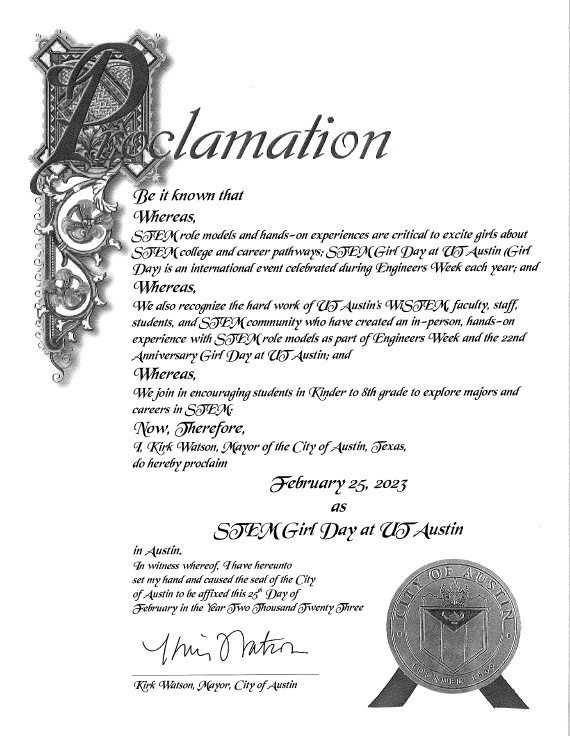 Beginning in 2001 as "Introduce a Girl to Engineering Day" with only 92 participants, STEM Girl Day at UT Austin (aka #UTGirlDay) has grown to host over 8,500 K-8th graders annually. Virtual Girl Day 2021 and 2022 engaged over 6,000 participants. Girl Day at UT Austin has served over 50,000 K-8th grade students with over 14,000 volunteers since its inception in 2001.
Meet Victoria Ibarra. She attended her first "Introduce a Girl to Engineering Day" at The University of Texas at Austin when she was 10 years old. That experience set her on the path to becoming an engineer. She became a Girl Day volunteer in college and hopes she can bring out the engineer in girls.
Girl Day is an international annual event held during Engineers Week! Engineers Week, founded in 1951, is always the week in February that encompasses George Washington's birthday, February 22nd, as he is recognized as the nation's first engineer.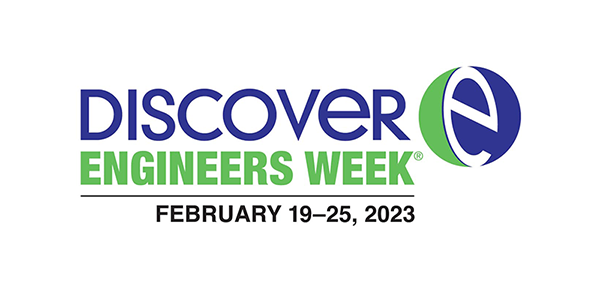 ---
Check out our Flickr album with photos from #UTGirlDay in 2023

Other UT Austin STEM Programs
Find other UT Austin STEM programs on the STEM Starts webpage. 
At The University of Texas at Austin, we help nurture the next generation of STEM leaders with quality educational opportunities for children and adolescents, from preschool through high school.
Our faculty, staff and students provide a wide range of high-quality STEM opportunities—including camps, classes, programs, tutoring, mentoring, professional development, curriculum, conferences and more.
STEM Starts is a comprehensive collection of these opportunities, connecting families and educators with quality resources, fostering collaboration between program providers and empowering youth for future success.